On the possibility of laws that govern the nature of consciousness
In reflection we see that for any system of organization there are rules that establish a foundation in order for conceptual context and hierarchical meaning to arise in order to accurately examine its working structure. The effect of exposing the individual to a social environment would more than likely speed cognitive development again this is in-line with our chart (page 2) showing the fundamental stages of environmental influence and the operations they stimulate. Consciousness is seen here below as co-existing with environmental elements and conceptual elements as well as existing autonomously re-affirming our recent discoveries. The construct for consciousness lies in the processing and accessing of perceptual information. This information is then sorted into related categories relative to memories and experiences, therefore making it readily accessible through cognitive recall for conceptual processing.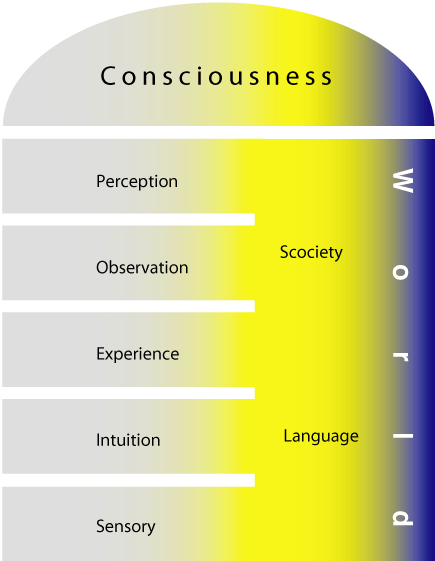 On the possibility of laws that govern the nature of consciousness  
The brain is the material nature of consciousness, the latter itself being a multitude of cross-referenced modalities, leading to a hierarchy of neural networking systems which grow asymmetrically, mirroring the reality they operate in. By defining the characteristics that come to build parameters of commonality we may form a rudimentary lexicon of properties defining consciousness.
Defining Conscoiusness


It is my belief that consciousness is organized as any other formal system, on the previous page I have broken down what I consider to be the primary and secondary elements relating to the fundamental operations of consciousness. At this time I will introduce the concept of parcepts and cocepts.





Cocepts are the individual elements that construct parcepts they are
comprised of information based on the individual input of sensory
and perceptual information.




Parcepts are the combined elements of individual cocepts organized
to form fundamental stages of experiences as they relate to cognitive
processes [ thinking/ knowledge ].

The combinations of cocepts into parcepts with the addition of other rudimentary elements such as language etc....  come to form what I refer to as stages.
In the following illustrations I have drawn what each of the possible combinations would look like.  These structures are what I believe to be the foundation of consciousness.
Click on image to enlarge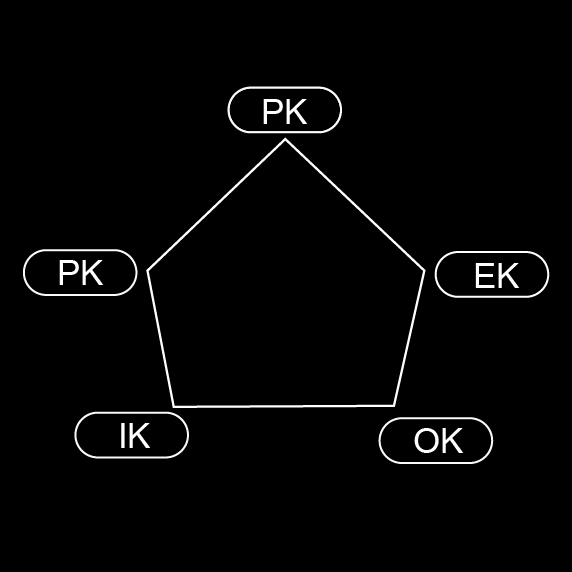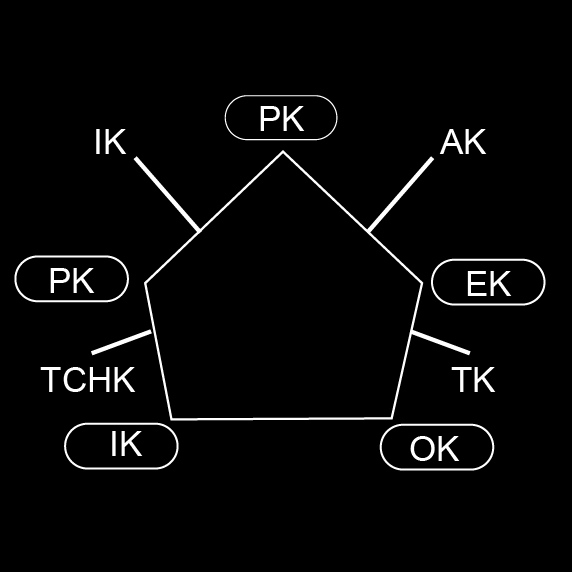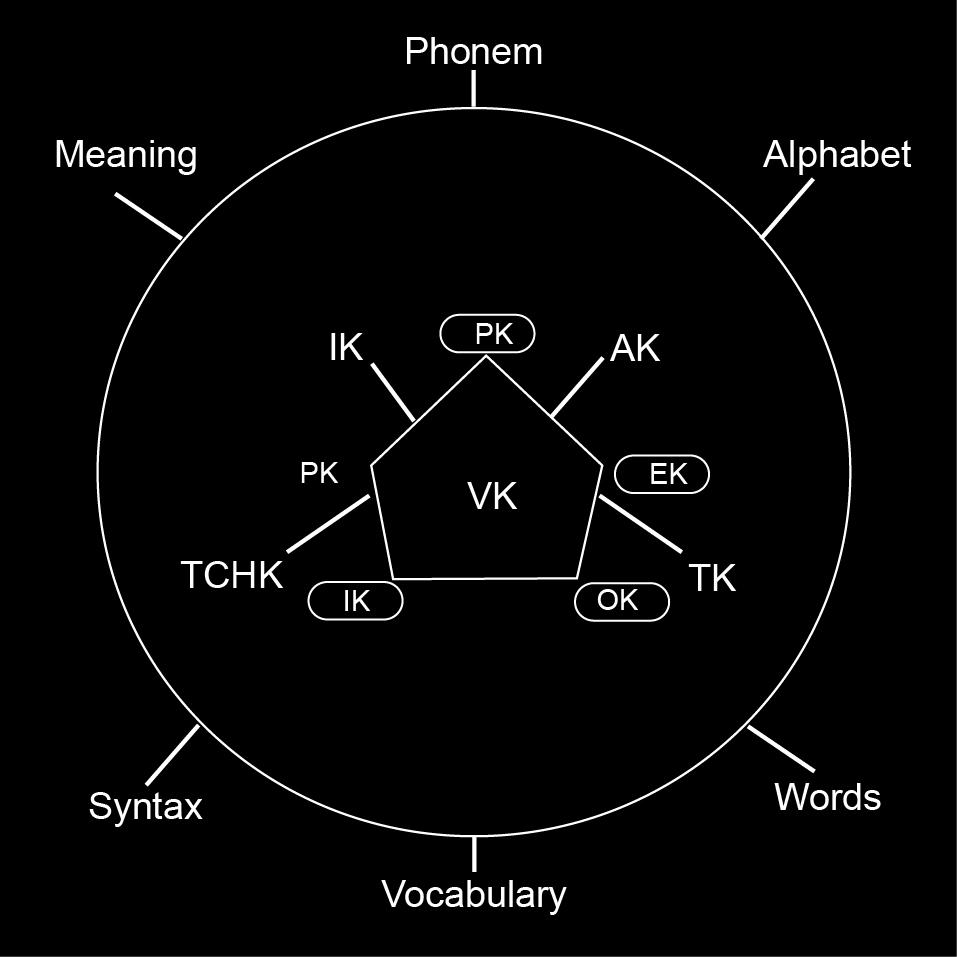 By systematically detaching various elements into stages one may view the separate units, which I believe comprise the first laws pertaining to the working structures of consciousness. By approaching consciousness as a system of organization like any other formal system it becomes a bit easier to outline operative elements responsible for its underlying organization. In looking at some of the possible applications of these units let us envision trillions of such parcepts fluxuating in a cognitive environment.  Below I have illustrated how a moment of cognition may be perceived using some of the data from the previous page. In figure 8 tried to simplify a moment of cognition by breaking down a stage 1 parcept into its operative components. It is my belief that when we access information lets say for example in order to solve a problem. We draw on memory centers in both hemisphere of the brain. The information is filtered by relevance and then fired down neural pathways it is re-cognized or brought to awareness until a resolve has been obtained. I have illustrated this moment as such because I believe that these are random acquisitions of information filtering down several stages of operations to sub-consciousness and finally to consciousness. Figure 9 and 10 further illustrate the complexity of a single moment of cognition.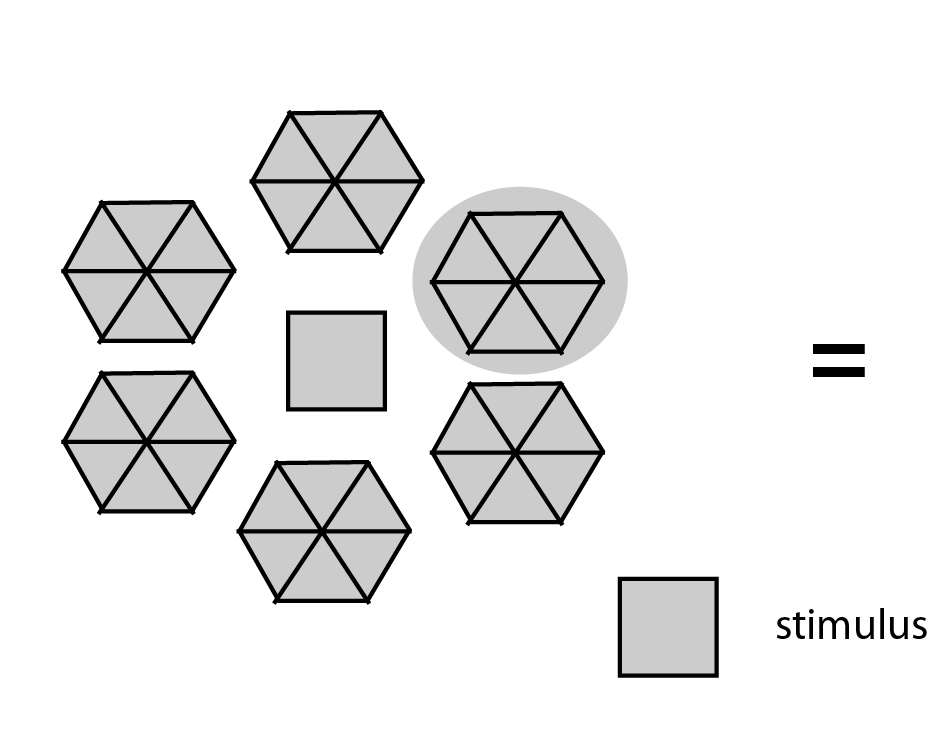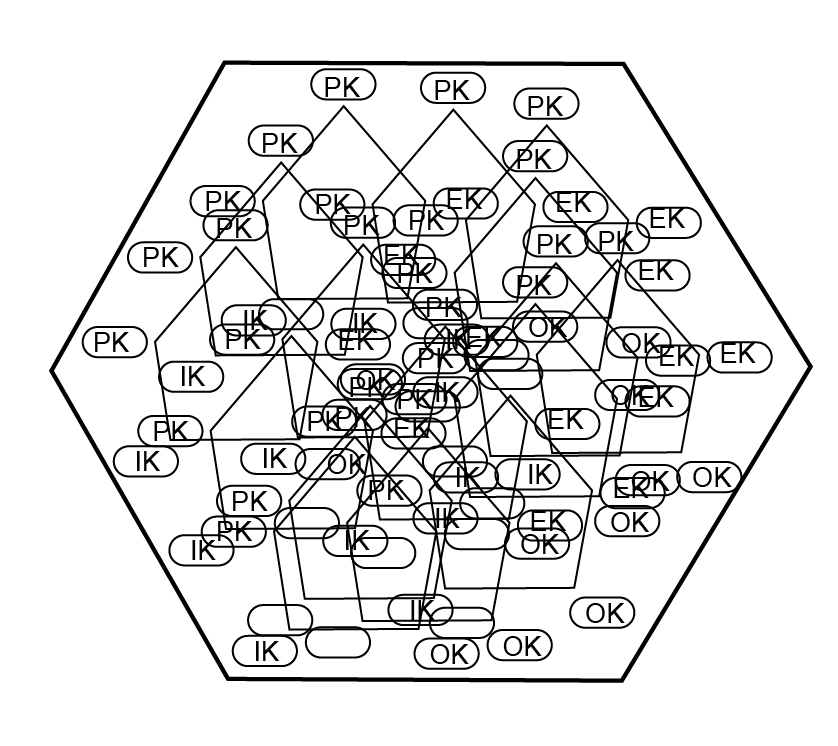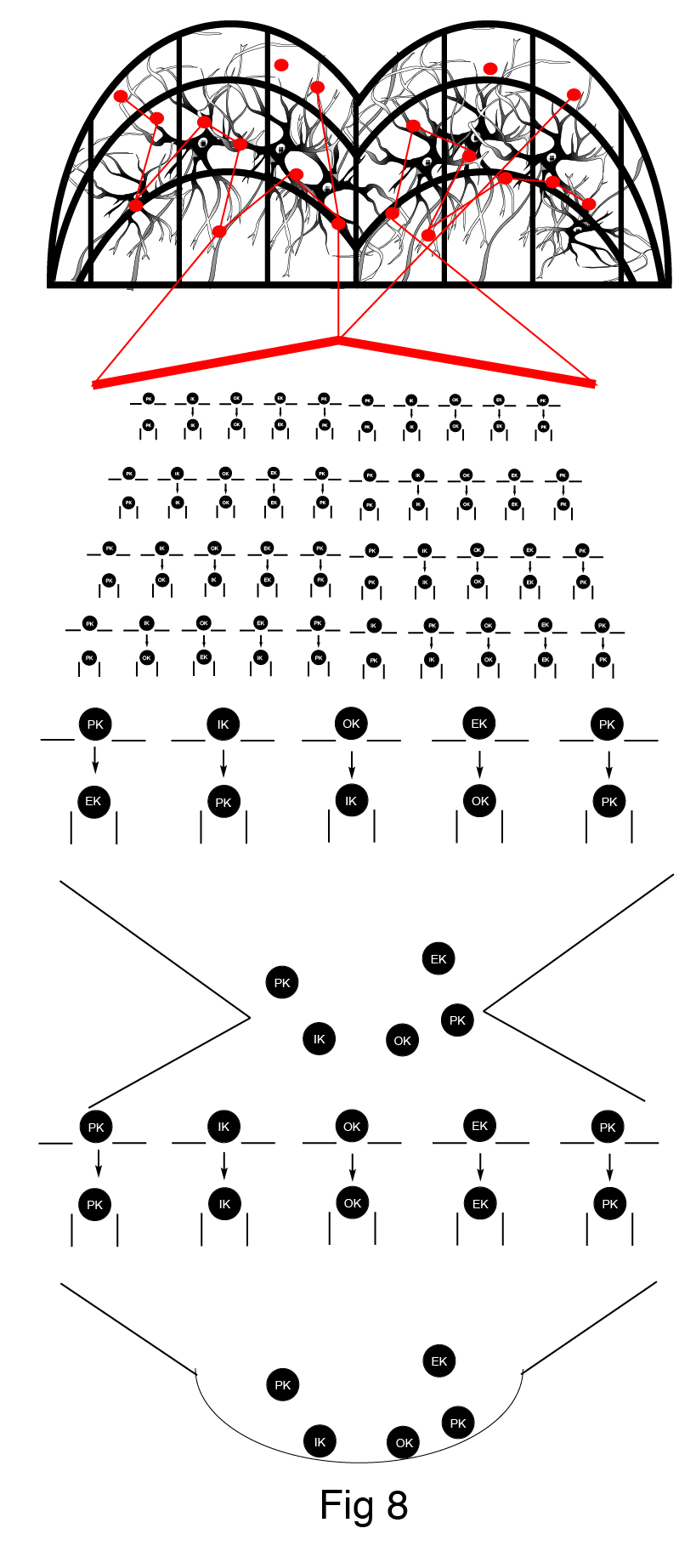 Because consciousness deals with the processing of conceptual and perceptual information we can learn as much from it as we can about it. We can summarize from some of my earlier samples that,in order to explain anomalies we can use this information to isolate exactly what brain systems have been effected by breaking the anomalies into stage one two or three parcepts. An example would be if the illness affected language centers in the brain we would know it to be a stage 3 parcept. If it were affecting sensory information in the brain it would be a stage 2 parcept and so on. The principle feature in these examples is rudimentary awareness by creating normal perceptual parameters (NPP) we may construct a sound base for observation and analysis.